Wyróżnienie się na rynku to dla małej firmy niełatwe zadanie. W czasach, gdy nie było jeszcze Internetu, przedsiębiorstwa czerpały korzyści z popularności w swoim regionie, jednak aktualnie każdy może z łatwością zyskać zasięg krajowy za pośrednictwem sieci. Jeśli weźmiemy pod uwagę ogromną liczbę marek walczących o uwagę kupujących, staje się jasne, jak trudno przebić się na dzisiejszym rynku e-commerce.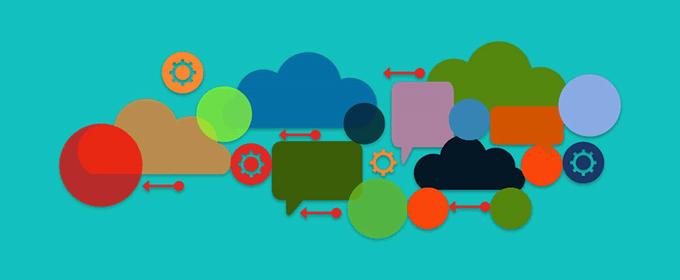 Źródło obrazu: Pixabay
Jak zatem skutecznie promować małą firmę w Internecie? Odpowiednie podejście sprawi, że łatwiej Ci będzie sprostać temu wyzwaniu i znaleźć swoją grupę docelową, nawet jeśli nie stoi za Tobą duża korporacja. Poniżej znajdziesz zestawienie 5 strategii, które pomogą osiągnąć sukces początkującej firmie.
Interakcja z potencjalnymi klientami w mediach społecznościowych
Ambasadorzy marki mocno wspomagają jej rozwój, polecając ją innym. Dzięki nim potencjalni klienci spojrzą na Twoje produkty przychylniej, a może nawet sami zaczną je rekomendować innym kupującym.
Jeśli starasz się o takie wparcie dla marki, otwarta komunikacja to podstawa. Wynika to ze sposobu postrzegania firm w dobie mediów społecznościowych. Użytkownicy myślą o nich jako o osobach, które lubią, i chcą wierzyć, że podzielają one wyznawane przez nich wartości. Dzięki obecności w mediach społecznościowych i wchodzeniu w naturalną interakcję z odbiorcami możesz pokazać "ludzką twarz" swojej marki i zgromadzić cenne informacje o tym, czego poszukuje Twoja grupa docelowa.
Współpraca z właściwie dobranymi markami
Małe firmy napotykają z reguły na ogromną konkurencję. Nie oznacza to jednak, że powinny zawsze stawać po drugiej stronie barykady. Jeśli znajdziesz przedsiębiorstwa, które nie są Twoimi bezpośrednimi konkurentami, nie wspierają żadnego z Twoich bezpośrednich konkurentów i mogą skorzystać na wspólnym projekcie marketingowym z Twoją firmą, warto się z nimi sprzymierzyć.
Cross-promocja to skuteczny sposób dotarcia do nowych klientów, który zwykle przynosi korzyści obu stronom. Załóżmy, że sprzedajesz środki do czyszczenia dywanów i znajdziesz firmę, która zajmuje się wyłącznie sprzedażą dywanów. To świetna okazja dla Twojego sklepu! Ty możesz zaprezentować na swoim blogu różne dywany z oferty partnera wraz z linkami do jego strony, a on – publikować porady na temat ich pielęgnacji i udostępniać linki do Twojego sklepu. Opublikuj jeden lub dwa wpisy, wypromuj je w mediach społecznościowych, a sukces przyjdzie sam – część fanów Twojego partnera zacznie obserwować także Ciebie i na odwrót.
Udostępnianie bezpłatnych próbek produktów lub usług
Hasło "za darmo" otwiera wiele drzwi i czasem umożliwia prowadzenie influencer marketingu bez dodatkowych płatności. Zamysł jest prosty: znajdujesz w mediach społecznościowych osoby, które recenzują produkty i usługi podobne do Twoich, i oferujesz im bezpłatną próbkę. Możesz poprosić je o potwierdzenie, czy przygotują recenzję, lub po prostu dostarczyć im próbkę z nadzieją, że będą na tyle zadowolone, aby o tym opowiedzieć.
To naprawdę skuteczna metoda, bo choć małej firmie trudno zwrócić na siebie uwagę, to każdy, kto ma szansę dostać coś za darmo, chętnie z tego korzysta.
Stworzenie niszowego bloga
Content marketing to skuteczny sposób, by zwrócić uwagę na rozwijającą się markę, dlatego warto poświęcić czas na założenie i prowadzenie bloga. Wiąże się to co prawda z regularnym publikowaniem wysokiej jakości treści, przyniesie jednak Twojej firmie długofalowe korzyści.
Aby ograniczyć czas poświęcany na blogowanie, skoncentruj się na tematach niszowych. Nie musisz komentować wszystkiego, co dzieje się w Internecie. Wystarczy, że będziesz omawiać tematy ciekawe dla osób, które są Twoimi potencjalnymi klientami. Użyj narzędzi takich jak BuzzSumo, aby zobaczyć, co się sprawdza, i znaleźć nisze, które możesz wypełnić.
W swoich postach zamieszczaj jak najwięcej praktycznych wskazówek, a formę urozmaicaj wypunktowanymi listami i odpowiednią grafiką. Daj też czytelnikom możliwość przekazania informacji zwrotnych – poprzez bezpośredni kontakt z Tobą, za pośrednictwem Twojego profilu w mediach społecznościowych lub poprzez udostępnienie Twoich treści innym. Pomoże to w budowaniu Twojej marki i zapewni Ci pozycję eksperta w danej dziedzinie.
Konsekwentna praca nad technicznym SEO
SEO, czyli optymalizacja pod kątem wyszukiwarek internetowych, to działania, które mają zwiększyć szanse strony na wysoką pozycję w organicznych (bezpłatnych) wynikach wyszukiwania.

Techniczne SEO, jak sama nazwa wskazuje, obejmuje wszystkie elementy SEO, które można w pełni kontrolować, takie jak szybkość ładowania strony, indeksowanie i tytuły pojawiające się w wynikach wyszukiwania. Mniejsze marki nie są wystarczająco rozpoznawalne, aby mogły liczyć na bezpośrednie wizyty klientów na swoich stronach, dlatego potrzebują dodatkowego bezpłatnego ruchu.
Wypróbuj takie narzędzia jak SEOptimer czy Google Lighthouse, aby ocenić, jak dobrze działa Twoja strona, i rozwiązać wszelkie wykryte problemy. Profesjonalne techniczne SEO będzie dużym wsparciem dla Twoich działań marketingowych.
Podsumowanie
Wdrożenie wspomnianych strategii marketingu internetowego będzie miało ogromne znaczenie dla Twojej firmy, a ponieważ żadna z nich nie jest bardzo kosztowna (o ile nie przesadzisz z bezpłatnymi próbkami), to uzyskanie znaczących wyników nie będzie od Ciebie wymagało dużych inwestycji.