Czy strategia dynamicznie zmieniających się cen w Twoim sklepie może Ci pomóc, czy zaszkodzić? Ile możliwości dostaw towaru oferują obecnie e-sklepy? Tego dowiesz się z naszej najnowszej prasówki. Zapraszamy do lektury!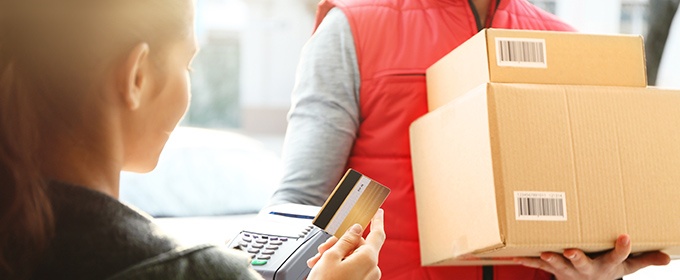 ING wprowadza internetowe płatności odroczone
Bank ING wprowadził bramkę do płatności internetowych dla e-sklepów - imoje. System daje możliwość korzystania ze wszystkich najpopularniejszych metod płatności oraz opcji Twisto, pozwalającej na zapłatę towaru w przeciągu 21 dni, bez blokowania środków na koncie. Twisto, wspierane przez Nikitę - algorytm, wykorzystujący machine learning i big data, umożliwia zbadanie możliwości kredytowej w ciągu milisekund.
Źródło: PAP
Coraz więcej oferowanych możliwości dostawy
Na podstawie przeprowadzonych w lipcu przez platformę Shoper analiz, sklepy internetowe oferują obecnie 3-4 możliwości dostawy. Z kolei w latach 2016-2017 oferowały zazwyczaj 2-3 metody. Wymagania klientów sprawiły, że w przeciągu kilku lat prawie o połowę zmalała liczba sklepów oferujących tylko jedną możliwość doręczenia towaru. Według Shopera, w ostatnim czasie przybyło wielu sprzedawców, którzy oferowali ich nawet kilkanaście.
Źródło: portalspozywczy.pl
Transparentne i stabilne ceny kluczem do sukcesu
Dynamicznie zmieniające się ceny mogą przynieść sklepowi internetowymi duże zyski w krótszej perspektywie. W dłuższej... niekoniecznie. Z badania przeprowadzonego w Niemczech przez Verbraucherzentrale Brandenburg wynika, że nasi zachodni sąsiedzi nie są zadowoleni ze stosowania takiej praktyki. Zdaniem Anny Rak, Country Manager, Trusted Shops, zwiększająca się świadomość konsumencka i możliwość porównywania cen na bieżąco może sprawić, że klienci zdecydują się na zakup towaru w innym sklepie. Według raportu Gemius "E-commerce w Polsce w 2018", aż 86% badanych deklaruje porównywanie ofert w Internecie. Co się z tym wiąże?
Jeśli klient dokonuje zakupu towaru, a jego cena w krótkiej perspektywie zmienia się na mniejszą, najczęściej korzysta z możliwości odstąpienia od umowy i kupuje towar raz jeszcze po niższej cenie, co naturalnie generuje dla sprzedawcy dodatkowe koszty. Ponadto przyciąganie łowców okazji może być dla sklepu dobre przez jakiś czas, natomiast nie pozwala to na zbudowanie bazy powracających klientów, generujących dla sklepu stałe dochody.
Źródło: portalspozywczy.pl
E-sprzedawcy powinni szukać klientów na... południu
Przeprowadzone przez PayU badanie pokazuje, że polscy e-sprzedawcy eksportują swoje towary głównie do Europy Zachodniej, natomiast do krajów takich jak Słowacja, Rumunia, Węgry, robią to rzadziej. Co przemawia na korzyść, jeśli chodzi o eksport towarów do naszych południowych sąsiadów? Z raportu wynika, że rynek Zachodni (Niemcy, Wielka Brytania) oraz Czechy jest już przesycony (w Niemczech na jednego mieszkańca przypada około 1,3 sklepu), natomiast konkurencja na rynku słowackim, rumuńskim czy węgierskim jest dużo mniejsza. Co ciekawe, Słowacy, Rumuni czy Węgrzy chętnie kupują online – wartość ich koszyków w euro to kolejno 54, 52 i 51 euro (dla porównania wartość koszyka Polaków to około 32 euro). Według przewidywań, rynki te będą stale i dynamicznie się rozwijać.
Źródło: Rzeczpospolita

Jeśli chcesz być na bieżąco, zaglądaj do naszej zakładki z wiadomościami ze świata e-commerce.