Opinie o produktach na dobre zadomowiły się na stronach produktów w e-sklepach. Pomagają konsumentom w podjęciu decyzji o zakupie, zwiększając w ten sposób sprzedaż i zmniejszając liczbę zwrotów. Zebraliśmy dla Was 5 wskazówek dotyczących efektywnego zarządzania opiniami o produktach, które pozwolą Wam czerpać z ich zbierania jeszcze więcej korzyści.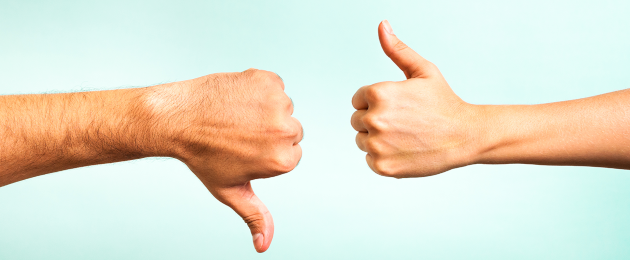 1. Nie każda opinia o produkcie wymaga odpowiedzi
Ogólnie rzecz biorąc, opinie o produktach są wartościowe same w sobie i nie ma konieczności, by na nie odpowiadać. Należy jednak zawsze odpowiadać na negatywne komentarze. Wyraź zrozumienie dla odczuć klienta i odnieś się do przedstawionej krytyki rzeczowo, oferując odpowiednią pomoc.
2. Odpowiadaj na ukryte pytania
Sprawdź, czy opinie o produkcie zawierają ukryte pytania, na które możesz odpowiedzieć, publikując komentarz do opinii. Ukryte pytania mogą się również znaleźć w pozytywnych komentarzach, np. "Świetne spodnie, czy są dostępne również kolorze czarnym?"
3. Wybierz opinie do publikacji w mediach społecznościowych
Wybierz wyjątkowo pomocne pozytywne opinie o produkcie, który chcesz wypromować. Autentyczna wypowiedź klienta łącznie z linkiem do źródła sprawi, że produkt zyska w oczach obserwujących Cię na Twitterze i Facebooku
4. Podczas analizy opinii zwróć uwagę na treść
To logiczne, że chcesz zebrać możliwie jak najwięcej opinii o produkcie. Ma to oczywiście sens i pokazuje klientowi, że inni konsumenci chętnie kupują w Twoim sklepie. Zwracaj jednak również uwagę na treść komentarzy. Szczegółowa, pomocna opinia o produkcie może czasem bardziej zachęcić do zakupu niż pięć zdawkowych ocen.
5. Zgłaszaj opinie do usunięcia tylko wtedy, gdy jest to konieczne
Nie każda negatywna lub krytyczna opinia jest niezgodna z prawem. Jeżeli klient jest po prostu niezadowolony z produktu, np. dlatego, że nie odpowiada on jego oczekiwaniom, może dać temu wyraz w swoim komentarzu. Zamiast zgłaszać takie opinie do usunięcia, lepiej wykorzystać je jako podstawę do optymalizacji opisu produktu.