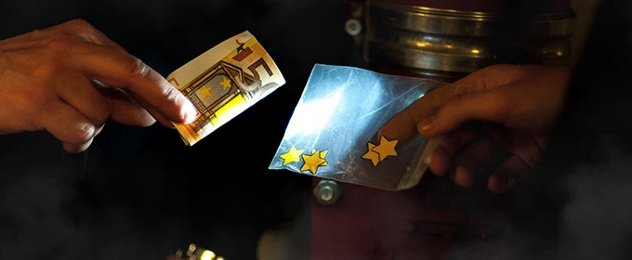 Recenzje nakręcają sprzedaż, zwłaszcza te pozytywne. Dlatego większość sklepów internetowych korzysta z odpowiednich narzędzi do gromadzenia opinii klientów. Jednak na samym początku rozruszanie całego mechanizmu może być trudne. Stąd też zdarza się, iż mniej cierpliwy sprzedawcy internetowi decydują się na zakup pozytywnych ocen. To błąd. Praktyka taka stanowi czyn nieuczciwej konkurencji i jest niedozwolona.
W handlu online zaufanie jest czynnikiem o nadrzędnym znaczeniu. Duża grupa internautów podczas zakupów uwzględnia opinie innych klientów i wiele badań dowodzi, że ich obecność wspomaga sprzedaż. Jest to zrozumiałe, ponieważ potencjalni nabywcy chcą mieć pewność, że towar będzie zgodny z opisem i że po złożeniu zamówienia przesyłka dotrze bez opóźnień. W razie braku pewności nie dojdzie do finalizacji zakupu.
Kupujący online są coraz bardziej wymagający i świadomi – często zwracają uwagę na opinie innych nabywców. Dlatego zamiast długiego czekania na pierwszą recenzje, niektórych sprzedawców kusi podjęcie nieetycznej drogi na skróty jaką jest kupno pozytywnych opinii w celu wsparcia sprzedaży.
Takie działanie jest jednak nielegalne. Publikacje zmanipulowanych, nieobiektywnych opinii należy postrzegać jako reklamę wprowadzającą klientów w błąd. Działanie takie stanowi ponadto na gruncie prawa czyn nieuczciwej konkurencji w rozumieniu art. 3, 14 i 16 ustawy o zwalczaniu nieuczciwej konkurencji. Za niedozwoloną praktykę rynkową uznaje się np. podanie przez przedsiębiorcę nieprawdziwych lub wprowadzających w błąd informacji o sprzedawcy lub przydatności produktu. W szczególności może to spowodować, że konsument będzie postrzegać oceniany produkt lub firmę w sposób zniekształcony lub przesadnie pozytywny, co nie będzie odpowiadać rzeczywistości. Konsument, który zakłada autentyczność opinii, zostanie wówczas oszukany i w wprowadzony w błąd. Konsekwencją takiego działania sprzedawcy może być wszczęcie postępowania przez UOKiK i ryzyko kary finansowej, której maksymalna wysokość może wynieść 10% obrotu osiągniętego w roku poprzedzającym rok nałożenia kary. Ponadto konkurencyjni przedsiębiorcy albo organizacje konsumenckie byłyby uprawnione do żądania zaniechania dalszych niedozwolonych działań oraz usunięcia ich skutków oraz naprawienia ewentualnej szkody na zasadach ogólnych.
Opinie klientów są mile widziane przez sprzedawców online, ponieważ generują korzyści dla obydwu stron. Gdy zainteresowany klient znajdzie produkt, który jest niemal całkowicie pozytywnie oceniany, może założyć, że oferowany produkt jest faktycznie dobry. I tak powinno być. Jednak gdy opinie o produktach są sfabrykowane, klienci mogą spodziewać się niemiłej niespodzianki a sprzedawca – mocno zirytowanego odbiorcy towaru, który najprawdopodobniej i tak skorzysta wówczas z ustawowego prawa do odstąpienia od umowy.
Duże platformy handlowe takie jak Amazon, czy Allegro wielokrotnie już mierzyły się z tym problemem. Również w telewizji i gazetach często poruszane jest zagadnienie kryptoreklamy. W efekcie konsumenci stają się bardziej nieufni i starają się rozpoznać nieautentyczne recenzje. Niektórzy dostawcy systemów opinii w międzyczasie wdrożyli narzędzia służące identyfikacji sfałszowanych opinii. Np. Amazon usunął już setki tysięcy nieprawdziwych – kupionych recenzji.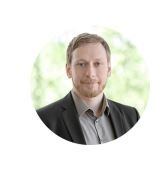 Lars Klatte, Teamleader Trust Assurance, potwierdza: "Również Trusted Shops podejmuje szeroko zakrojone działania mające na celu rozpoznanie sfabrykowanych recenzji i konsekwentnie przeciwstawia się wszelkim manipulacjom w tym zakresie. Autentyczność przesyłanych opinii jest sprawdzana w dwojaki sposób: przez rozwiązania automatyczne oraz "ręcznie" — przez naszych pracowników.
Ujawnienie manipulacji dotyczących recenzji klientów może spowodować utratę reputacji i znaczne szkody wizerunkowe. Zaufanie, które dotychczas klienci pokładali w usługach danej firmy, zostałoby utracone, co natychmiastowo przełoży się na spadek obrotów. Dlatego jedynym słusznym rozwiązaniem jest posługiwanie się prawdziwymi ocenami produktów i sprzedawcy oraz korzystanie wyłącznie z sprawdzonych i rzetelnych dostawców systemów opinii.
Mimo, iż w rzeczywistości klienci sklepów sami od siebie stosunkowo rzadko piszą opinie na temat zakupu lub sprzedawcy są to opinie, którym inni nabywcy mogą zaufać. Jednym z filarów oferty Trusted Shops jest możliwość gromadzenia opinii autentycznych klientów. Nieustannie optymalizujemy swoje produkty, tak aby uprościć i jednocześnie zwiększyć skuteczność procesu zbierania zweryfikowanych, rzetelnych recenzji – bez potrzeby sięgania po wątpliwe etycznie i prawnie rozwiązania jak kupno opinii...
Ponadto gdy jesteśmy dopiero na samym początku zbierania opinii o produkcie, wówczas dobrym rozwiązaniem wspierającym sprzedaż, a tym samym otrzymywanie opinii nabywców, jest marketing tzw. opiniotwórców (z ang. influencer marketing). W przypadku sektora odzieżowego będą to np. znani i lubiani blogerzy modowi. Wybrany influencer może wypromować nowy produkt, przyczyniając się do wzrostu sprzedaży. Sprzedawca udostępnia opiniotwórcy określony produkt, a ten dzieli się wrażeniami ze swoimi fanami (ang. follower) na swoim kanale informacyjnym – w najlepszym przypadku oglądający odwiedzą Twój sklep i kupią rekomendowany towar. Kilku zaangażowanych "followersów" na pewno zrewanżuje się pierwszymi prawdziwymi recenzjami.