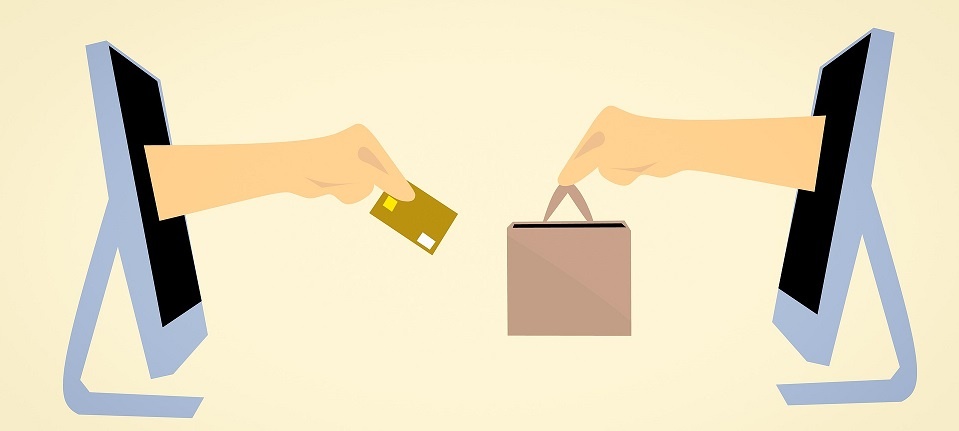 Niezdecydowani klienci są zarówno przekleństwem, jak i błogosławieństwem dla sprzedawców internetowych. Lubią oni surfować po Internecie, nie są przywiązani do jednego sklepu i od czasu do czasu wracają do danego sprzedawcy na kolejne zakupy. Z drugiej strony niestety często zapominają w ogóle je zrobić. Poniżej przedstawiamy kilka wskazówek, jak przekonać niezdecydowanych klientów do swojego sklepu internetowego.
Handel stacjonarny stwarza możliwość poznania wątpliwości klienta i rozwiania ich w bezpośredniej rozmowie. Zakupy online zazwyczaj odbywają się bez osobistego kontaktu ze sklepem, dlatego tak ważne jest, aby sama strona internetowa dostarczała argumentów przemawiających za zakupem.
Niezdecydowanie klientów może mieć różne przyczyny.
Istnieje wiele powodów niezdecydowania klientów: brak zaufania do strony internetowej, ciągłe porównywanie cen, brak zdecydowania jako cecha charakteru, pozostawione bez odpowiedzi pytania, wątpliwości co do użyteczności produktu lub tego, czy produkt w wystarczającym stopniu zaspokaja osobiste potrzeby.
Te wskazówki pomogą Ci przekonać niezdecydowanych klientów:
Zaproponuj możliwości nawiązania kontaktu: nie ważne, czy chodzi o czat na żywo, numer telefonu czy formularz. Informacje kontaktowe powinny być łatwo dostępne z każdego miejsca na stronie. Dzięki temu możesz od razu odpowiadać na zapytania kupujących.
Przedstaw argumenty przemawiające za zakupem: nie wystarczy wymienić zalet produktu. Ważne jest, aby przedstawić, jakie konkretne korzyści przyniesie kupującemu dany produkt. Spróbuj przewidzieć ewentualne zastrzeżenia i zapobiec im odpowiednią prezentacją zalet. Podkreśl np. długi okres obowiązywania gwarancji lub dużą trwałość w przypadku droższych produktów.
Wyświetl opinie: kupujący najbardziej ufają innym klientom. Dlatego niezbędne są wiarygodne opinie o produktach na stronach z ich opisami. Odwiedzający znajdą w nich wiele przydatnych informacji na temat sposobów wykorzystania produktu.
Zaproponuj atrakcyjny rabat: użytkownikom, którzy przesuwają kursor myszy do góry, aby zamknąć okno przeglądarki, możesz zaproponować w wyskakującym okienku specjalną zniżkę. W ten sposób stworzysz niepowtarzalną okazję do tanich zakupów, z której klienci chętnie korzystają.
Daj kupującym możliwość wyboru: klienci to lubią. Jeśli to możliwe, pokaż pod każdym produktem podobny artykuł, który tylko nieznacznie różni się od tego u góry. Nie powinno to być jednak zbyt wiele produktów, bo wybór zbyt szeroki może przytłoczyć klientów.
Dodaj elementy budujące zaufanie: nieważne, czy są to niezależne znaki jakości, opinie o sklepie, ochrona kupującego, łatwo dostępne dane firmy, czy też duży wybór metod płatności — wszystkie te informacje stanowią elementy budujące zaufanie, które podkreślają wiarygodność Twojego sklepu.
Odpowiadaj na często zadawane pytania: najczęściej zadawane pytania dotyczą czasu dostawy i kosztów wysyłki. Odpowiedz na nie w widocznym miejscu w sklepie lub upewnij się, że odpowiedzi na często zadawane pytania można łatwo znaleźć.
Skorzystaj z retargetingu: najlepiej by klienci, którzy opuszczają Twoją stronę, ponownie natknęli się na Twój sklep w sieci, jeśli jest taka możliwość, za sprawą pikseli i plików cookie umieszczonych na Twojej stronie. Dzięki nim można wyświetlić danym użytkownikom odpowiednią reklamę na Facebooku lub w wyszukiwarce Google.
Dzięki przekonującym argumentom, elementom budującym zaufanie i rekomendacjom bardziej zmotywujesz potencjalnych klientów do zakupu i zwiększysz swoje szanse na sprzedaż.
Jeżeli masz pytania lub sugestie, możesz skontaktować się z nami, pisząc na adres members@trustedshops.com.